HOOKED EVER AFTER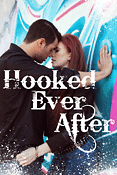 Hooked Ever After is a special short story that I wrote for a celebration held by the Prisoners of Print blog. The story takes place after the end of Hooked and gives a little insight into what happens with Cat and Huck after their happy ending. Of course it's sexy and snarky and everything you loved about the characters in the original story. Check it out on Wattpad and let me know what you think! read the story


---
DARK WILD REWRITE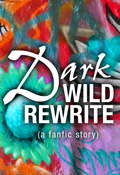 Dark Wild Rewrite is fanfic based on Dark Wild Night by Christina Lauren. I wrote it as part of a fanfic contest, the challenge being the story had to be less than 1,500 words. Later, I discovered that I was ineligible to win since I had self-published books. But...I really loved how this story turned out so I wanted to share. I took the roles of Oliver and Lola, switched them, and then tossed the characters into their own comic book world. Enjoy! read the story


---
THE PLEDGE TRAILER

The Pledge book trailer! Created by Kendall from Book Crazy. Thanks Kendall!




Made by Book Crazy. Song: "I Bet My Life" by Imagine Dragons. *All pictures found through public domains. No copyright infringement intended*


---
HOOKED WON FIRST PLACE IN THE STILETTO CONTEST!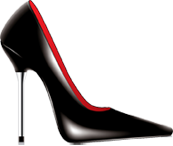 Sponsored by the Contemporary Romance Writers, the 2014 Stiletto Contest featured five different categories: Contemporary Romance, Erotic Romance, Contemporary Novel with Romantic Elements, Young Adult Romance, and New Adult Romance. Hooked won first place in the New Adult Category which was judged by Nicole Fischer, an editor of William Morrow Books. read more


---
SOPHISTICATES T-SHIRTS AND ART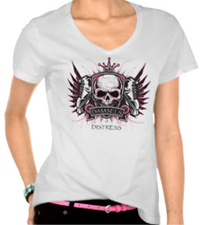 Want a Damsels of Distress t-shirt? How about an icon t-shirt to show your love for your favorite character? Check out The Sophisticates store. Don't forget to check back frequently as we add new products.


---
CONVICTION PLAYLIST

"Music is what feelings sound like." - Author Unknown

Music is a great inspiration when writing a book. These are some songs that inspired me while I was writing and editing CONVICTION and I think the lyrics and emotions of the songs capture a lot of the feelings in the book. You can listen to the entire playlist by clicking below. Enjoy!


Click Here to Listen to the Playlist

1. Monster by Paramore
2. Counting Stars by OneRepublic
3. Still Into You by Paramore
4. Do I Wanna Know by Arctic Monkeys
5. My God is the Sun by Queens of the Stone Age
6. Dirty Little Secret by The All-American Rejects
7. Harlem by New Politics
8. Up in the Air by 30 Seconds to Mars
9. A Beautiful Lie by 30 Seconds to Mars
10. My Songs Know What You Did in the Dark by Fall Out Boy
11. Radioactive by Imagine Dragons
12. Dream On by blessthefall
13. Paint it Black by VersaEmerge
14. People Are Strange by Echo & The Bunnymen
15. …Baby One More Time by Bowling for Soup
16. Stronger (BBC Live Version) by 30 Seconds to Mars
17. Pain by Jimmy Eat World
18. Bleeding Out by Imagine Dragons
19. Love Don't Die by The Fray


---
DEVIATION WON FIRST PLACE IN READER VIEWS LITERARY AWARDS FOR YOUNG ADULT NOVELS, AGES 15-18!

Read what Reader Views had to say about Deviation: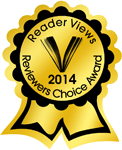 The story line was well thought out, unique, romantic, descriptive, suspenseful, and unsuspecting, leaving me pondering what was going to happen next and even rooting for Cleo and Ozzy to get together. Within the first day of picking up the book, I had already read 200 or so pages, and only put the book down because I'd gotten drowsy and didn't want to wake up and forget what I had read the night before.

"Deviation" was all I expected and more. Christine Manzari is one of those authors where in just the first few pages of the book you know she was born to write. It is authors like Mrs. Manzari who give me the craving to read, to become an author. "Deviation" is definitely one of my new favorite books, and Christine Manzari is unquestionably one of my new favorite authors. My only regret was having read "Deviation" so soon, because now that I've fallen in love I can barely wait for book number 2 of the Sophisticates to come out!

read more

---
DEVIATION TRAILER

The book trailer for Deviation. Enjoy!




Photo and Music credits: 1. Photo uncredited. 2. Photo "Sad Girl" submitted by Jamie to DesiBucket.com. 3. Photo submitted by Fir0002 to Wikimedia Commons. 4. Photo submitted by Grim513 to Myxer.com. 5. Photo from figment.com. 6. Photo from b4buddy.com. Music "A Singular Perversion" by Incompetech.com.


---
DEVIATION PLAYLIST

"Inspiration exists, but it has to find you working." - Pablo Picasso

Music is a great inspiration when writing a book. These are some songs that inspired me while I was writing and editing DEVIATION and I think the words and beauty of the songs capture a lot of the feelings in the book. You can listen to the entire playlist by clicking below and it will play as long as you keep the window open. Enjoy!



1. We Are Young (featuring Janelle Monae) by Fun
2. Too Close by Alex Clare
3. Madness by Muse
4. Sail by AWOLNATION
5. 50 Ways to Say Goodbye by Train
6. Everybody Talks by Neon Trees
7. Sins of My Youth by Neon Trees
8. Last Night by Ballyhoo
9. In the Next Room by Neon Trees
10. I Will Wait by Mumford & Sons
11. Helpless (Bonus Track) by Neon Trees
12. I Write Sins Not Tragedies by Panic! at the Disco




---